Doras Dalken Eclipse Grey Door - Solid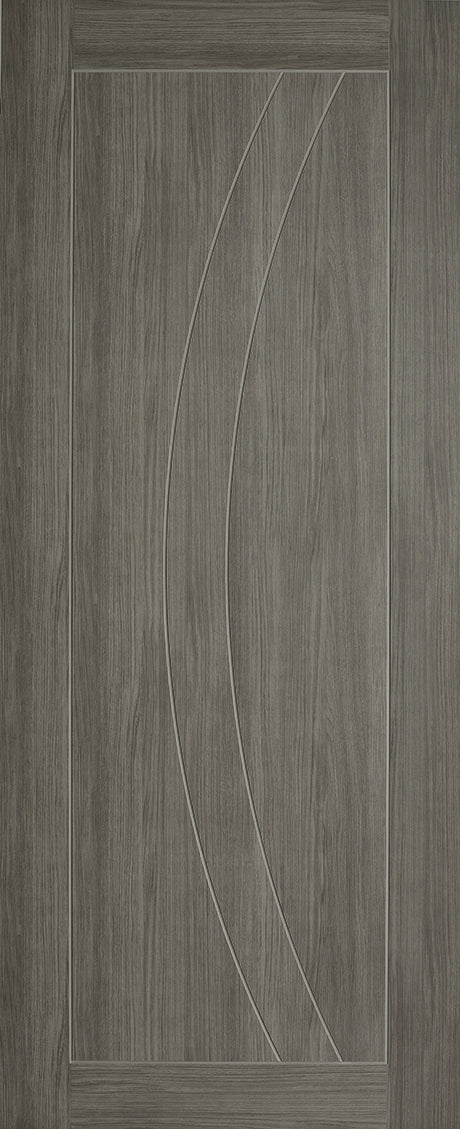 Doras Dalken Eclipse Grey Door - Solid
The Daiken door uses a tough, scratch resistant, fade resistant, high quality laminate material which comes in a variety of colours including medium and dark grey, oak, walnut, cream, black and others. This material has a simulated woodgrain pattern which has been faithfully represented so as to make it almost indistinguishable from the grain patterns of natural wood.
Regular price
€24900
€249,00
Durable wood effect laminate facing
44mm thickness
Painted 10mm solid hardwood edging
Reducible by 3mm per side
Glass models – preglazed
5mm toughened glass
Internal use only
Daiken is a Japanese internal door and flooring manufacturer with subsidiary companies in China, Malaysia, New Zealand and Indonesia.
A new addition to the already successful Daiken Laminate range is the Eclipse door, with a curved panel or matching curved glazed models these unique and exclusive designs are sure to be a popular addition. Manufactured to exacting standards and finished with a durable grey laminate surface these doors are designed to suit a modern and chic interior.